As The year is 2006, I'm 8 years old, and I'm sobbing on my living room floor. The 'Doomsday' episode of Doctor Who has just aired and Rose Tyler has been expelled to a parallel universe, never to see the Doctor again.
The tenacity and wit of Rose and companions like her has assured that the women of Doctor Who don't simply sink into the background. They are impactful and unique and refuse to be dismissed as collateral damage as the star of the show fends off extra-terrestrials to save the world. Jodie Whittaker's (Broadchurch, Trust Me) debut as 13th incarnation of the Doctor itself is no exception.
…You're a woman.

Am I? Does it suit me? …Sorry, half an hour ago I was a white-haired Scotsman.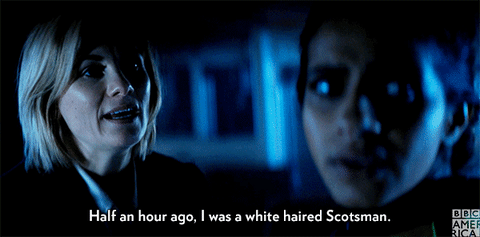 After the lengthy 15 month wait for the new series, 8.52 million of us tuned in to Chris Chibnall's (The Great Train Robbery, Malaterra) inaugural episode as showrunner at its peak. And a premiere episode on this scale required a Director with the vision and drive to propel the franchise forward, something Jamie Childs (Stan Lee's Lucky Man, Vera) managed to accomplish with the new cast.
Meet the new Doctor
From the get-go, Whittaker's literal crash landing into the story proved that number 13 has masterfully taken the best qualities of the Doctor's past without simply hitting copy and paste and adding boobs. The back and forth between on the train as she and her new-found friends grapple with the inexplicable ball of alien energy that's hurtling through the skies of Sheffield is sharp and comical.
Chibnall doesn't give too much away in Whittaker's first scene on the train. However, the rousing speech she delivers later on in the episode to crane operator Karl (Johnny Dixon) gives us the perfect glimpse into what's in store. Inspiring him, and ultimately us, to trust in her character. "Honouring who we've been and choosing who we want to be next", mirrors her earlier description of the echoes she feels of who she once was and the calls she hears towards who she has become.
We're all capable of the most incredible change.

We can evolve while still staying true to who we are.
Meet the team
The new extended Tardis team is also tackling the issue of representation on TV head-on. The inclusion of an incredibly diverse group helps to make the cast more reflective of today's society. Featuring faces such as Mandip Gill (Hollyoaks) as trainee policewoman Yaz and Tosin Cole (Unlocked, Star Wars) working to overcome his character Ryan's dyspraxia.. Not to mention teatime telly favourite Bradley Walsh (The Chase) as Graham and Sharon D. Clarke (Holby City) as his wife, who suffers an untimely death as she helps in the battle against the baddie.
Looks like it took one of his teeth.

What sort of creature kills someone then stops to pull out a tooth?
This post-T Davies era certainly hasn't lost the all-important 'hide-behind-the-sofa' factor that has been the cornerstone of a good Doctor Who episode for years. The leather-clad, tooth covered face of this week's alien nemesis, affectionately dubbed 'Tim Shaw', and the grizzly deep-freeze murders of two innocent bystanders were gruesome enough to make even the strong-stomached Whovians briefly avert their eyes.
I've been thinking about my TARDIS.

Do you think you guys might be able to help me?
The ending saw the group inadvertently thrust into deep space. So, next week's jaunt to an alien planet in 'The Ghost Monument' will, no doubt, reveal more of our new leading lady's character, as well as her accomplices.
If her debut episode has proved anything it's that Jodie Whittaker IS the Doctor, and is more than capable of taking over the reins from Capaldi. And I for one think it's about time, too.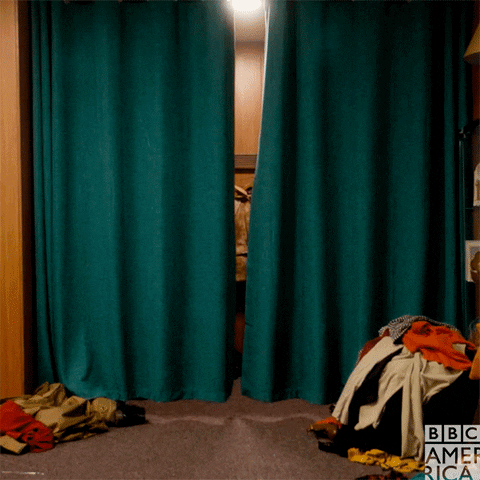 Don't miss Dr. Who, Sunday 14th October at 6:55pm.
---
---
---