Last month RuPaul's Drag Race returned to our screens for its ninth season and has since left us gagging. Fourteen new queens, Lady Gaga, and the best ass(ets) of Drag Race history have adorned the episodes so far, and they really are giving it to us this time…
With the first episode, falling short with its lack of elimination, photo challenge or even Ru himself appearing in drag, and a mediocre second episode revealing the elimination of Jaymes Mansfield, Nerve Online's journey covering the weekly episodes starts here. And what a week it's been.
With Cucu back in, and Jaymes out, the thirteen remaining queens had to transform into princess alter egos – along with a 'sassy sidekick'. It was immediately clear who was embracing the challenge and who had no clue what was going on.
She may have the face of an angel that could pass as a true woman, but little Farrah Moan was well and truly buried deep in this week's challenge. In a show of this proportion, and in the running for so much money ($100,000 by the way, crazy money) a queen should at least turn up knowing how to use a sewing machine – but this girl can't even use a glue gun. Farrah was serving Derrick Berry with better face realness, and it was not a good look. She was deserving of a place in the bottom two. But why was she not in Ru's bottom two? C'mon. You know better RuPaul!
Another whiner is Kimora, who has the previously mentioned assets: her asscheeks, she could be a Minaj with that padding. But god, this self claimed "spoilt queen" who only wears designer clothes was really pulling at the audience's strings when she walked the runway in what looked like a pitch for the next Ice Age movie. Although pre-screening promos had framed Kimora as the bitchy and mouthy queen, she was rather quiet, and we wish she had brought the drama. Peace and harmony don't make good reality TV, I want b***h fights. Deservedly in the bottom two, at least RuPaul made one good call.
Confusion comes with Aja. Her Instagram presence and lip-syncing skills were (and are) phenomenal, but the Aja we're seeing on the screen is not equating to the persona she puts out online.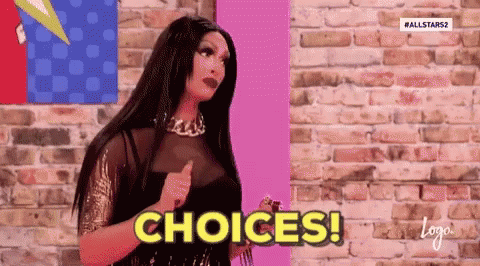 Chaps? Flattened glitter tipped wig? That cardigan thing? What was she thinking. All of this was, as Michelle Visage said, suiting to her princess name: Disastah. Despite the weak concept and poorly executed look, at least she tried… She had a vision and went with it, when in comparison Farrah was a bleak, and literal mermaid, who's concept had no originality or essence to it. But alas, Farrah's face got her safe, and Kimora faced Aja in the lip-sync. It's also duly worth mentioning that as the show is screened, Aja is recreating her looks from the show – and following the episode, posted a whole new Princess look that she in hindsight should have chosen, a more bubble-gum pink princess!
However, the best part of this episode was the queens talking about the Orlando Pulse shooting. I welled up watching this despite having seen leaked screenshots of the conversations before it screened, but it was still hard-hitting to see Cynthia Lee-Fontaine talk about how she was set to perform the night of the attack. She explained that one of her friends died in the incident, who said to her hours before 'Cynthia you're not here, you're supposed to have a show, that's why I came here tonight.' Trinity also spoke of performing at Pulse a week before the shooting, and when the girls all came together in half drag to hold each other and offer support for Cynthia and Trinity, I smiled and thought hey, maybe RuPaul's best friend race isn't too bad after all.
When it came to the runway, a lot of queens created stunning looks but Charlie had the experience to bring every little detail and serve a complete fairy princess look, while others *ahem, Shea* may have looked the part but waddled down the runway. My personal winners were Peppermint and Charlie, serving "Princess Carcinoginetta" and "Princess Climaxica", with Peppermint looking like a fire goddess and Charlie yet again serving a flawless look. (Lets not talk about Charlie Hides looking like Adore Delano's mother.)
But let's go back to the bottom, here's my rankings from worst to best looks:
This slideshow requires JavaScript.
As soon as the bottom two were announced, I called it: "Kimora will go full sex appeal, while Aja will turn it out". And my god I was right. The beat started and the song was none other than I Need A Hero, but Kimora stayed with her lipsync style of floor grinding sex kitten. The song needed more, the song needs over the top insanity to match the energy. And Aja's kicks, drops, and over-exaggerated facial expressions delivered what we all needed. She said in episode one that anyone in the bottom two against her should be scared, and she was right. Bye Kimora.
https://tribzap2it.files.wordpress.com/2017/04/damn-kimora-gif.gif?w=1100
"It's so important as queer entertainers to lead the way, we need to come together and be proudly and visibly queer. We can't move backwards, we need to stay strong." – Sasha Velour 
Follow Jodie on Twitter.
All screenshots are property of Logo TV and World Of Wonder Productions. 
---
---
---