She's back.
After a wait far longer than I, you or anybody really anticipated, New Music Monday has premiered on Nerve Radio for a brand new series. With a host of new tracks, the hopefully not-too-irritating voice of a new presenter and, yes, the Psychedelic Porn Crumpets, this was definitely the return that nobody in this city needed, but the one it deserved.
So read on if you want to find out more about this week's Tracks of the Week as well as the best album of the last seven days – and if your appetite for new music hasn't already been satisfied, the New Music Monday Spotify playlist is here with a huge reserve of the wonderful, the weird and the WHAT?! Highlights this time out include a remix by someone called Ross From Friends, new tracks from ZAYN, The Vaccines and Alessia Cara, as well as the actual beginning of Gemma Collins's pop career (sort of). Sink your teeth in by clicking these glowing orange words.
JAMES STEPHENSON'S TRACKS OF THE WEEK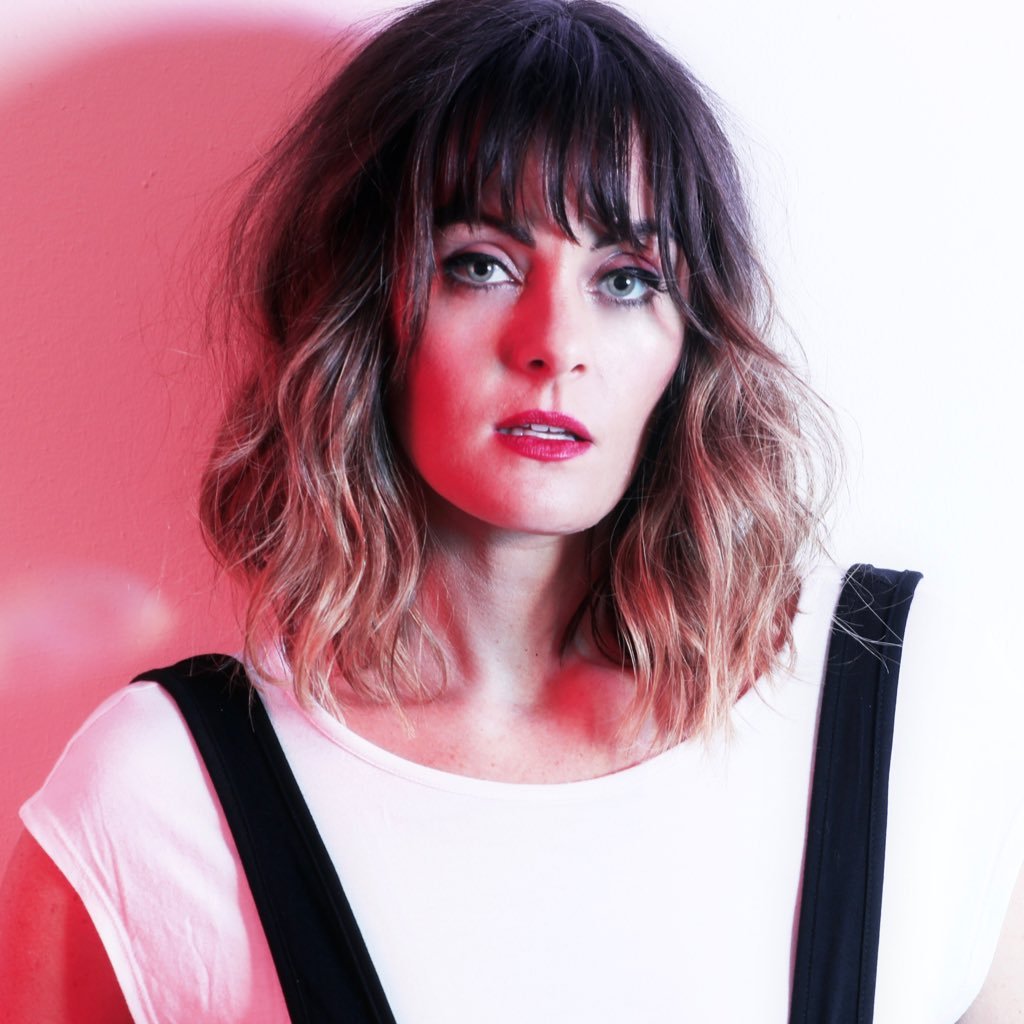 Kicking off this week, and this year's tracks, was Scavenger Hunt with her new single 'Rip Tides'. She's been one of my favourite indie pop acts for a couple of years now, and songs of this quality are perfect proof of why this woman needs to get on your radar.
'Rip Tides' is epic, like a synth-pop war cry. It hits you with an awesome amount of impact, especially the chorus drop. On top of the terrific rhythm and the reliably luscious synths that Scavenger Hunt always bring to the table, its vocally gorgeous. 'Rip Tides' is full of soft, breathy harmonies that recall M83's best work, and the songwriting is tight and well-packaged.
'Rip Tides' is a song about trying to pull yourself out of your sea of troubles – a song this good will only serve to sweep you up in the wash.
Anderson .Paak's music has a life and vibe all of its own. 'Anywhere' is a soulful hip-hop cut from the California-born singer's third studio album 'Oxnard' (named for the town in California Paak was born in), and its really very good. Paak's new record is said to be the final part of his 'beach trilogy', following on from 'Venice' and 'Malibu', and continuing the coastal theme we've had on the show thus far.
Paak's no stranger to big name collaborations, after being blessed by a Kendrick Lamar verse on the excellent 'Tints', and having the Doctor Dre produce a lot of this album. For Anywhere, Paak's reeled in Snoop Dogg to deliver a terrific verse, with his classic old-school flow back in force – its the best he's sounded in a frighteningly long time.
The melody is relaxed, and the instrumentation dreamy and wistful. 'Anywhere' is the sort of record that you could fall asleep to if you weren't so enamoured by the sound of it. Paak is making some of the best music in hip-hop right now, and 'Oxnard' is a record that demands your attention.
Emarosa are a band from Lexington, Kentucky, but aren't interested in the country sound that dominates that state. These boys are in the bop business.
'Givin' Up' has got all the hallmarks of an indie rock banger – a relentless rhythm, sharp vocals and an immediately singable hook. And the cherry on top of the cake? There's a fleeting, but importantly present, saxophone solo. We're going to need to keep a running counter of the amount of times I pick songs with saxophone solos for this show honestly, I'm a sucker for them.
Vocalist Bradley Walden is on great form here, with a gravelly and expressive vocal that drives this one forward. And behind him, this track is seriously well composed. There's a whole host of horns, really sweet bass-lines and even the New Music Monday stereotypical synths glittering around. Emarosa have written a real banger here – should get the feet tapping.
L Devine is a Geordie, which is something you definitely wouldn't guess from her terrific, soprano vocals. And Newcastle is definitely not associated with those. And yet, this pop starlet whose stage name only exists because her real name, Olivia Devine, was taken by a pornographic actress, may very well be the future of the genre. Charli XCX has said as such, which is practically gospel, and YouTube Music has named her as one of their ten ones to watch for 2019.
'Daughter' is evidence of the 21 year old's precocious talents. Taken from her brand new 'Peer Pressure EP', it's a very tender song about apologising to her girlfriend's mother that the two girls have fallen in love, seemingly against her beliefs and wishes. It's expertly controlled, with a truly divine guitar riff that drives you through the track, and L Devine's impressive lyrics keep you in the track.
This is a really superb pop record, and if Charli XCX says she's going places you better watch out.
Now then.
The name is, admittedly, quite something. But hear me out. The Psychedelic Porn Crumpets (I'm not even sure how allowed I am to say that name on this website, but we'll run with it until I'm told otherwise) are actually a really interesting band. And when I say interesting I don't mean anything…sexual…no let's just talk about the song.
The track is called (and its an equally weird title – apologies again) 'My Friend's A Liquid', and its honestly great. This band have a Tame Impala, MGMT sort of vibe to them – they're also Australian so that confirms every Australian band is tripping out in the studio – and this track is full of intriguing musical choices, weird and wonderful harmony sections, and a genuinely awesome guitar riff on the top.
These guys are also about to tour the UK, and I assume their tour posters will frighten people. In all honesty though, a band with a name this insane is the reason why New Music Monday is so unique; we're here to shed light on the brilliant and bizarre. Psychedelic Porn Crumpets (stifles laughter) are without question a band that fits that bill.

The Japanese House, the moniker of the brilliant Buckinghamshire-born artist Amber Bain, has been one of the most interesting musical projects I've heard in ages. A couple of years back I found her track 'Face Like Thunder' and fell hopelessly in love with it. She's released four EP's, all excellent, and she's supported The 1975 on their UK tour in the past to devastating effect.
Now, The Japanese House have announced their debut full length album is coming, although it won't arrive until next year. Before then, we have singles as superb as 'Follow My Girl' to whet our appetites. It's like indie pop chopped up and forged into something completely different and exciting: the musical equivalent of a Transformer, almost. 'Follow My Girl' remains accessible though, with Bain's distinctive vocals as hypnotic as they've ever been, and the composition is of equal brilliance.
The Japanese House is truly in a niche of its own, and Bain is crafting some of the most unique music out there right now. 'Follow My Girl' is another worthy entry into a brilliant discography.
TALL GLASS OF WATER ALERT. He's got the look, the leather jacket, the ominous red backlighting. It can only be another Los Angeles-based wannabe male pop superstar. The next man off the production line is Jake Miller, but while he's gone for an aesthetic we've all seen far too many times before, his music sets this singer, songwriter and producer apart.
'Wait For You' is a firm banger. The hook is one you could shout from the rooftops, the instrumentation is propulsive and gets you moving at breakneck speed, and it's packed full of pulsing synths, great drums and a really tight vocal from Miller.
I feel like I'll end up having a lot of these male pop bangers on the show this year – they all sound fairly similar, but when some of them sound this solid I just can't turn them off.
Rounding out the first eight tracks of this year to go on Nerve Radio are the ever-reliable, always brilliant Mumford & Sons. After they took three years away to craft it, their new full-length record 'Delta' has just dropped into the world. Bluegrass and folk influenced as always, its got great tracks, including lead single 'Guiding Light', which I picked for a New Music Monday article some weeks ago), and this week's pick, 'Beloved'.
'Beloved' combines all the styles and musical emotions we've come to use Mumford & Sons as a by-word for. It's packed with soul, thanks to Marcus Mumford's excellent and powerful vocals, and the heartland sound of the track has the interesting sensation of making the song feel homemade – like your mum just baked a folk-rock song in the oven for supper.
There's always been something about the Sons that's captured my imagination – whether its the combination of British and American musical sensibilities, or just how refreshing it is to hear folk this well constructed and popular, that makes me always return to these guys. But 'Beloved' is one of those songs that I've been returning to all week. I think the simple reason is that it's just superb.
JAMES STEPHENSON'S ALBUM OF THE WEEK
LM5 – LITTLE MIX
It's November in the year of our Lord, two-thousand-and-eighteen. Little Mix have released their fifth studio album. And there is no more need for men.
There've been hints of Little Mix's desire to explore an edgier sound throughout their discography, but 'LM5' (whose title has led to some accusations of laziness which is frankly ridiculous – you wouldn't have seen that happen to a boyband) is the first full depiction of it. And it sounds ridiculously good.
Vocally, after 'LM5' there can be absolutely no doubt that the former X Factor winners are the most talented group of this decade. There are points on this album, from the unbelievably tight 'Joan of Arc' to the empowerment anthem 'Strip', where there's almost no need for instruments anymore. These four girls can just do it all on their own.
And on a thematic side, they've got that covered as well. 'LM5' is the most focused of their albums I think to date, in that it feels like a musical backlash against the world that's grown up around them since 2016's 'Glory Days', an album that felt much more like an escape. As well as this, while it would be difficult to attribute the look and sound of the record to the much-publicised Syco split over 'Woman Like Me''s songwriting and distribution, Little Mix's move to RCA for this record seems to have completely let them off the leash as artists.
If that's what we get to look forward to for the rest of their careers, we're going to hear some generation-defining pop albums. And on that note, get on Spotify and enjoy the entirety of 'LM5'.
OTHER NOMINATIONS
DELTA – MUMFORD & SONS
OXNARD – ANDERSON .PAAK
Got a track, or manage/represent somebody who does, that you'd love to be featured on the show? Let me know by emailing me via james.steph9945@hotmail.com with the subject line 'New Music Monday'! 
---
---
---