Harry Styles was released on the 12th of May 2017 courtesy of previous One Direction member, Harry Styles (obviously). Depending on when you read this, that's either today or sometime in the future where this is probably crazily relevant or the most irrelevant thing you have read today. Either way, welcome!
Here at Nerve we like to try to do something different every once in a while (usually we are very vanilla but bare with us, we're working on that). Hence why you have this… the official  Unadulterated Harry Styles Album Review that was typed up during my first complete listen of the album (In the early hours of the morning).
I'll (yes, hi) be taking you through my immediate and honest reactions whilst listening to the album. It might be fun if you plug in the album and read my thought process/opinions whilst you're listening. It also might not be very fun at all so hey, you do you.
*note: lyrics sung by Mr Styles have been quoted in bold and italics.
Meet Me in the Hallway
Okay, so this track is opening up a whole load of emotions I never knew I had/still had? It is a very guitar heavy number and I am here for this. Right now I am slowly realising that this is going to be one of the songs that I BELT out in the shower for the rest of 2017. This whole "I gotta get better" riff of the chorus (not even sure if that is the right terminology) is giving me all types of life.
Note: too much time was spent genuinely enjoying the song to type. 
Sign of the Times
I have listened to this song one too many times since it was released in anticipation to the album and to be honest, I have always said it has been nothing but average. I was well and truly OVER it. Especially with all the comparisons to Bowie. HOWEVER, hearing this after 'Meet Me in the Hallway', I feel as if I am more receptive and accepting of this song. Hold up… am I tearing up a little?
Sike. I'm just a bit ill writing this but honestly, I unfairly judged this song and I take it back.
This has potential to be THE shower song. If for some reason I was being made Emperor of Love and Emotion (and all that jazz), I want this to be the ONLY song played at my coronation because it has got a very powerful vibe to it. Something very anthemic about it…
Carolina
Oooooh what is this FUNKY baseline I'm hearing??????? This is groovy – I'm talking Recess: "School's Out" groovy. (If you are not aware of that film, literally go and watch that now). Currently bopping my head to this at 12:37am (thanks Apple Music). I'm trying to put my finger on what this sound is… it's definitely got elements of funk and I want to say psychedelic light rock / pop? I could be talking utter rubbish because hey, what do I know about music?
Two Ghosts
This song has just started and I am immediately bored. Currently flicking through the iBU app checking what I have got on my timetable this week.
Okay so that was a flat out lie, just trying to sound cool. The overall sound and vibe of this song is definitely a lot slower and reflective than the others, but it still returns to the overall current theme of some sort of love. Maybe a love that has been lost? "We're not who we used to be". Something about this sounds like it could have been written by Taylor Swift… was it? Probably not. Calling this boring was actually quite unfair now that I think about it… it's a nice song. Just not something I will listen to again. Nice.
Sweet Creature
Another nice song. Admittedly, I am probably not Harry Styles' target audience but I can see the appeal behind this song. There's something very nice and lovely about this song. By this I mean, if I could play the guitar and could sing, I would probably sing this to somebody I was infatuated with. Saying that though, I don't know how I would take being called a 'creature'? Or even calling someone a creature? I think my mum would actually tell me off.
Seriously, back to the album. This is actually quite a lovely song. Can a girl who can sing and play guitar sing this about me please? I want to be a 'creature'. Sign me up. Now. This has actually put me in quite a good mood. Well done Mr Styles, this is a good break in the album
Only Angel
Wow. Sounds very angelic. I feel like I am actually being lifted up into heaven. No honestly, this ethereal.
AND WOW OUT OF NOWHERE THIS SONG HAS PICKED UP. I am shooketh. I really really really really really really do not want to make comparisons to incomparable musical legends but I would not be surprised if I was told that The Beatles had once recorded this very track. There is something swinging about this. Swinging rock. Swinging rock in fitted leather jackets. Swinging BRITISH rock in fitted leather jackets. That is what I can see in my head. Why do I also see this song being used in an advert sometime soon as well? What are we guessing? Littlewoods? House of Fraser? Tesco? I do really like this song. Head is bobbing again. Brilliant stuff.
Kiwi
If this is not about fruit I am going to bed.
Actually, listening to this I do feel like this song is a bit much for 12:51AM. "I'm having your baby, it's none of your business." I am quite confused who Harry is screaming these lyrics too. I know it can't be me but still, as soon as I started writing that I figured he's talking about a girl who had screamed these lyrics to him once in the past. Very pop Brit rock (which I keep saying like it's a bad thing, it really is not. I'm loving it.
Ever Since New York
Nice guitar intro.
Oooooh this is smooth and silky yet a bit rough? What am I talking about. I am not qualified to talk about music. Especially at this hour.
This is quite a refreshing listen. Harry Styles, I'm pretty sure most of us will agree, is a good singer. Since his X Factor audition, you can really hear the growth which has come from experience and quite frankly growing up. This is definitely a love based album but what were we expecting? I like this. Not just this song, this is a solid debut album.
Woman
I have just looked down on my music queue… I have one song after this.
HEY I AM LIKING THIS.
This has got a SEXY feel to it. "I'm selfish I know, but I don't want to see you with him". I FEEL YOU HARRY, I FEEL YOU. I'm sure you do not want to hear about my  personal life.
Woah, this might actually be my favourite song on the album. Not because of the embarrassing relation it has to my past life but this sounds really good. I want to listen to this again. Honestly, everything from the guitar riffs to the drums to the lyrics screams power and assertion. I like this a lot.
From the Dining Table
Aaaaand we're back to slow and soft but I feel like I need this. This is a good finish. Harry sounds heartbroken. Unfortunately, I cannot fix this Mr Styles. I hear you crying about a girl who has obviously upset you somehow but I am out here writing about your album on release day when I have a dissertation to finish.
"Maybe one day you'll call me and tell me that you're sorry too." Awwww Harry, this is quite sad. I'm sorry for whatever you've been through. On the other hand, if heartbreak means you're making songs like this… well…
---
Overall…
This is a strong debut album and I was somewhat surprised but expectant of it. We all knew that Harry Styles' debut album was not going to flop. It is Harry Styles. THE Harry Styles. However, all that being said, musically this album stands strong. With elements of funk, pop, rock and all round panache, this is not the last you will hear of Harry Styles (the album and/or the musician). This will probably be the album that establishes his presence firmly and securely in the industry as a solo artist and given the quality of these tracks it will be a well deserved position. Critics have already started to say how this album is the album where people take him seriously but I think that is a little unfair. People already take him serious. His fanbase. Acceptance into the general mainstream should not determine whether or not you are a serious artist and neither should the fact that you are widely supported by young females. Music is music and as long as you enjoy what you are doing and people enjoy it, what is the issue? Also, this is probably not an appropriate time to say this but why does Liam Payne have a song that is due to be released with Quavo? I mean… you know what, I'm not even going to go into that…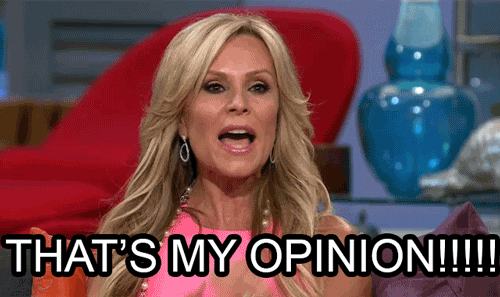 Want to read a less opinionated review? Watch this space for a proper in-depth review of this album.
You can follow De'Graft on twitter @DGMensah and why not give us a follow as well at @NerveOnline. We're also on Facebook under Nerve Online where we currently have very exciting news about 1000 free pizzas…
---
---
---