For those who get easily spooked from all things horror: here's a list of films that you can watch for the perfect Halloween movie marathon.
The Addams Family
Based on the television series of the same name, The Addams Family focuses on a very peculiar family who are obsessed with all things sinister.
The eccentric Gomez Addams wishes to find his long-lost brother, Fester. After reconnecting with his sibling, the family is unbeknown to the fact that it's all a con to swindle the Addams family of their fortune. It's a family-friendly movie that is a quintessential part of any movie marathon for All Hallows' Eve.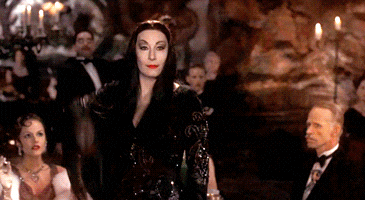 Casper
Everyone's favourite friendly ghost was brought to life in 1995, becoming best friends with Kat Harvey (Christina Ricci) after she moves into the house that Casper now haunts.
Casper is a sweet story of romance and explores young love in a very unconventional way. It's endearing, funny and an all-round fab film to watch whether you're on your own or with friends.
Coraline
Probably the film that contains the most 'scare factor', Coraline is very much a horror film that is just enough for the faint hearted.
After moving into a new home, Coraline Jones finds the perfect parallel world just beyond a secret door hidden behind the wall. It's dark, it's the right amount of scary and features a fairytale-like story that you're sure to enjoy.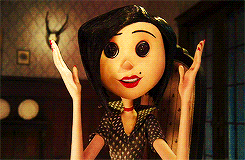 Fun Size
This dark comedy stars teen Nickelodeon star Victoria Justice and Jane Levy as best friends Wren and April.
After being invited to a "cool" Halloween party, their plans are ruined after Wren's little brother goes missing. With the help of two nerds, they try to find the younger sibling before Wren's mum finds out and all hell breaks loose.
Ghostbusters
Who you gonna call? Ghostbusters is a classic! Three friends and professors set up a ghost-catching service in New York city. Sound Fun? IT IS!
This film is filled with comedy and absolute chaos, it's the ideal movie to include in your Halloween movie marathon. And if you love it, there's even a sequel and a reboot that you can watch too!
Corpse Bride
This Tim Burton animation features the voices of Johnny Depp and Helena Bonham-Carter. Victor, an anxious young man, is forced to wed for financial reasons. But he ends up marrying Emily, the Corpse Bride, after practising his vows and placing the wedding ring on Emily's bony finger.
It contains a similar energy seen in other animated Halloween pictures such as The Nightmare Before Christmas and Paranorman. If you enjoy romance, a little bit of music, and plenty of ghostly characters, then this film's for you!
---
---
---